Baby.
Performance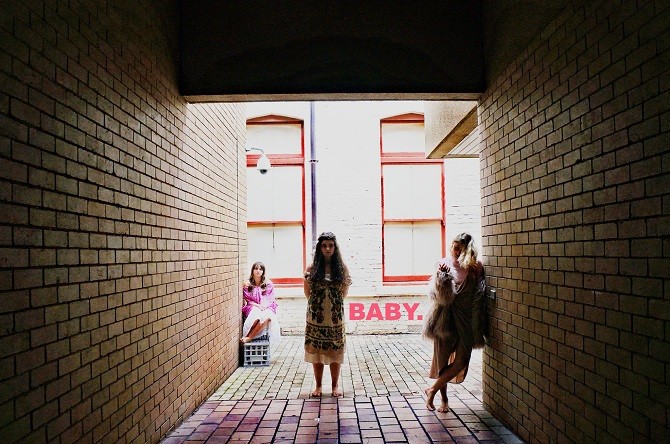 Guild Theatre
Union House
Parkville
Presented by Four Letter Word Theatre
Red is nothing, red is always the inside. You can't wrap the baby up in a red blanket to show who it is. It's the second colour that counts.
Three young women walk into an alleyway. They find a baby. A real baby.
A surreal exploration of pain, sex, motherhood, and the minds of teenage girls. And babies.
Tickets: $15 Adult, $12 Concession, $10 members