Living in Paris during the French Revolution: The Story of an Ordinary Citizen
Booked Out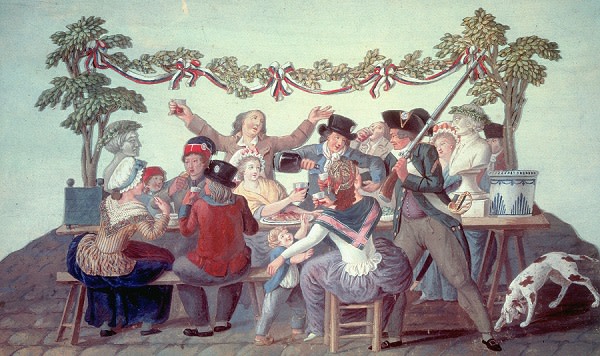 This event has reached capacity and is no longer available for registration.
Under ordinary circumstances, the life of Adrien-Joseph Colson (1727–1797), before and during the French Revolution, would be totally unknown and forgotten. A petty lawyer residing in Paris, he never held any positions of authority; he never published any newspapers or pamphlets; he was never a member of a Revolutionary club. Nevertheless, he did write over 1000 letters to a friend in the provinces that have been almost miraculously preserved, and that provide a remarkable account of his experiences. His correspondence is particularly fascinating in that it serves not only as a record of his own life but of that of his neighbours and his neighbourhood in the very centre of Paris where he lived.
The lecture will provide an overview of Colson's biography, with particular emphasis on what it reveals of the intense emotions generated by the rumours, the denunciations, and the panic that swept through his neighbourhood and measurably affected the dynamics of the Revolution.
Living in Paris during the French Revolution: The Story of an Ordinary Citizen is part of Living the French Revolution: A symposium in honour of Peter McPhee.