Repowering our Regions
Free Public Lecture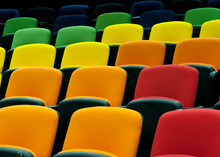 Fritz Loewe Theatre
Earth Sciences/McCoy Building
Parkville campus
Elgin Street
Further Details
T: (03) 8344 4124
How can key regions become Australian renewable economic powerhouses?
With the shift towards renewable energies, it is important to discover how certain regions in Australia can transform to allow for this shift and drive the local economy.
Following on from the Beyond Zero Emissions report 'Repowering Port Augusta', this public seminar will discuss the other regions that could also be successful with the implementation of renewable energy technology industries.