The Next Long Wave of Reform: Where will the Ideas Come From?
Free Public Lecture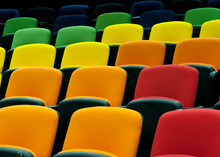 G08, Ground Floor
Law
Parkville campus
185 Pelham Street
Further Details
T: (03) 8344 1011
The Jim Carlton Annual Integrity Lecture
In this 2019 Jim Carlton Integrity Lecture, Terry Moran AC will speak to the period of Australian national development after World War II and the acceptance of macro- and micro-economics as the source of policy ideas from the early 1980s that led to the conversion of the Australian Public Service (APS) to economics as an ideology. He will then address the public's eventual disenchantment with what this period has delivered before suggesting ideas for reform of the APS to ensure it is fit for the emerging challenges we face.
The Jim Carlton Annual Integrity Lecture is jointly hosted by the Centre for Comparative Constitutional Studies (CCCS) at Melbourne Law School and the Accountability Round Table (ART).