Founders' Stories and Showcases from Melbourne's Best Hardware Entrepreneurs
Seminar/Forum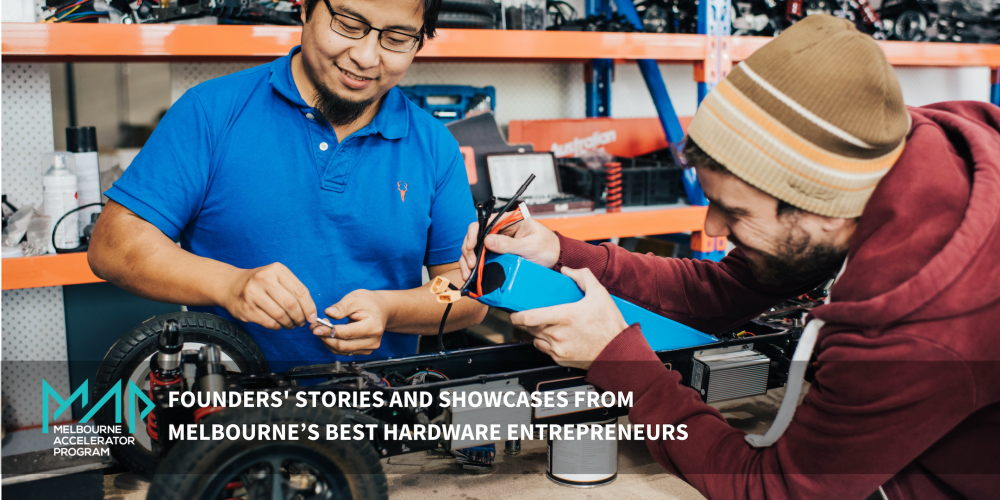 Ground Floor Event Space
Building 381
Parkville campus
10 La Trobe St
The high-skill and high-capital requirements of developing hardware products means new product introductions have been traditionally reserved for corporations. However, the internet, open-source and the availability of digital fabrication technologies have contributed to the 'democratisation of hardware' by allowing individuals and startups to create prototypes and develop hardware products quickly and at lower cost.
Join Hans Chang (Founder of FAB9), along with a panel featuring George Li (Bajaboard), Sarah Last (Mimictec) and Chris Kirby (product director and industrial designer) as they discuss:
The unique challenges facing hardware versus software startups
The importance of prototyping and proof of concept for hardware development
What angel investors are looking for in early stage hardware companies
The pathways for engineers to become hardware founders.
You'll also have the opportunity to engage with a series of designers and makers who will be showcasing their products and prototypes in a series of interactive demonstrations at the conclusion of the panel.