Public Art: Out and About
Free Public Lecture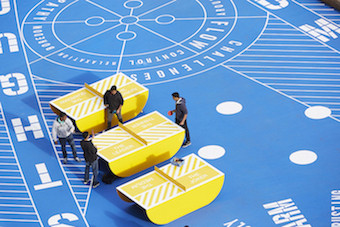 Theatre A
Elisabeth Murdoch
Parkville campus
Spencer Road
Further Details
Annual Duldig Lecture 2018
In 2014 Monash University unveiled a new public art master plan and began an ambitious program of public art commissions. The University has experimented with a range of models of commissioning and roles for artists in relationship to architectural and landscaping projects. This lecture provides a great opportunity to discuss the commissions undertaken so far, review what has worked well and also the challenges, along with future plans. Public art is a reinvented genre that can be many things – both playful and place making but also disruptive and provocative. While its effect and impact can sometimes be contentious, its publicness is its great strength. This lecture also provides an opportunity to speculate about where public art can take us ...
The speaker is Charlotte Day, Director, Monash University Museum of Art.
This lecture is supported by the Duldig Studio, museum + sculpture garden. Inaugurated in 1986 the Annual Duldig Lecture on Sculpture commemorates the life and work of the sculptor Karl Duldig and his wife, the artist and inventor Slawa Horowitz-Duldig.
Image: Agatha Gothe-Snape, The scheme was a blueprint for future development programs 2015, Monash University Public Art Commission, 2015. Location: Campus Green, Monash University Caulfield campus. Photo: Zan Wimberley.