Demystifying Museum Soft Power
Launch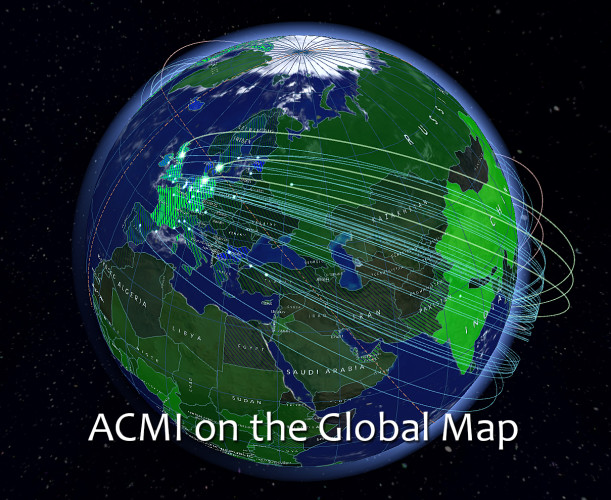 The Lab, Level 2 of the Digital Studio
Arts West
Parkville, Victoria
Further Details
Museum and cultural professionals, academics, consultants, independent researchers, digital artists and media entrepreneurs are invited to celebrate the completion of a research project that has sought to define, explain and deconstruct the 'soft power' of museums. Spanning museums' contributions to place branding, urban regeneration and the development of tourism, the concept of 'soft power' is an increasingly valuable metric for the GLAM sector, providing a unique set of insights.
Developed in partnership with Australian Centre for the Moving Image (ACMI), the award-winning pilot app project, Museum Soft Power Map, enables users to explore a geographic spread of ACMI's cultural resources and social outputs. Multiple layers across several datasets visualise ACMI's cultural collections, online audiences, international partnership networks and the impact of traveling exhibitions. Plans are now underway for this pilot to be further re-designed in collaboration with museums around the world.
This interactive launch will encourage experimentation, networking and a collaborative exploration of what museum 'soft power' is and how it can be measured and analysed.
Developed and coordinated by Dr Natalia Grincheva, this project brought together the resources, expertise and creativity of the Digital Studio, Research Unit in Public Cultures, Social and Cultural Informatics Platform, and AURIN, Australia's spatial intelligence network.
Image: Screenshot from Museum Soft Power Map