Employment and the Future of Work
Seminar/Forum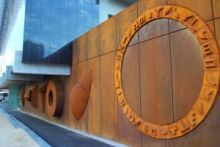 Room 920
Law
Parkville
185 Pelham Street
Further Details
Join us for a Q&A discussion with four prominent commentators on employment and the future of work. The panel includes Tim Dunlop, an author and academic; Mark Wooden, Faculty of Business and Economics; Micheal Coelli, a lecturer at the Department of Economics; and Anne Bardoel, Department of Management & Marketing, Swinburne University of Technology.
Lunch will be provided.
This event is a preview for the Melbourne School of Government Doctoral Academy. The Doctoral Academy is a new initiative from the School. It will be formally launched in early 2019 and will provide high performing PhD students with additional support, professional development, and networking opportunities. These previews are designed specifically for potential participants in the Academy.
Upon registration, PhD students are encouraged to submit questions on employment and the future of work. On the day, Professor Bardoel will present and direct panel discussion of your questions.