Solas
Performance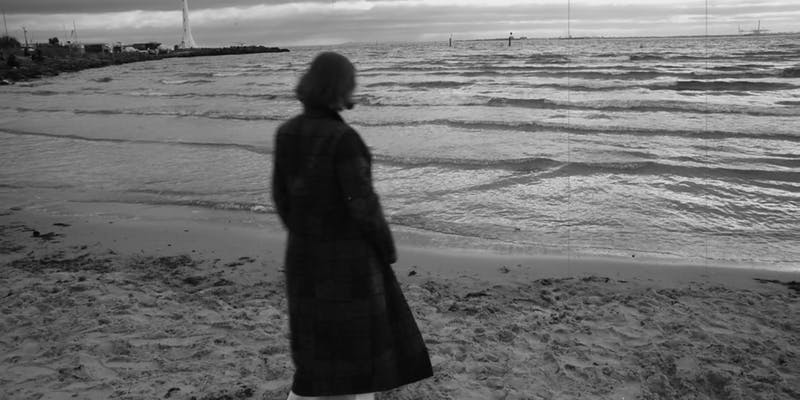 Martyn Myer Arena (enter via Lionel's)
Southbank campus
Grant Street
Further Details
Solas is the first stage of a creative development based on Lucia Joyce, daughter of renowned literary giant, James. Lucia had been raised by Irish parents in various countries on the continent, spoke four languages and trained in early modern dance.
Solas is based on extant accounts of Lucia's sojourn in Bray Ireland in the summer of 1935 between her incarceration into various sanitariums, where she remained until her death in 1982. Her personal accounts were subsequently destroyed by the Joyce estate.
Here, Lucia is placed under the scrutiny and care of her cousin Bonzie as she struggles to reconcile her own artistic self and mental well-being against her father's legacy.
Harnessing a total-theatre, physically stylised aesthetic, Solas explores themes of displacement, delusion and deterioration and attempts to reclaim Lucia as a significant contributor to the modernist movement.
Presented as part of the Master of Directing for Performance Graduate Season, a diverse program of original works, including new writing, live art and reimagined classics, directed by tomorrow's leaders of theatre and performance in Australia.
Friday 12 October, 12.30pm

Saturday 13 October, 6.30pm

Sunday 14 October, 4.30pm
Content warning: Some scenes in this performance refers to mental illness and suicide. If this production raises any issues, contact Lifeline on 13 11 14 (24/7). Further resources are also available at lifeline.org.au.
For further information about mental illness, contact beyondblue on 1300 224 636, go to beyondblue.org.au or talk to your GP, local health professional or someone you trust.